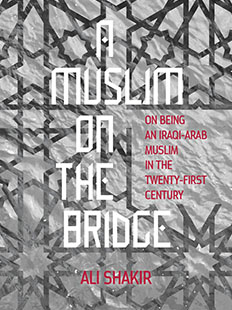 A Muslim on the Bridge
作者 :
Shakir Ali
出版社 :
提取碼 :
238757
分類 :
US$7.99
reference price: USD7.99

A memoir and meditation on faith, A Muslim on the Bridge: On Being an Iraqi-Arab Muslim in the Twenty-first Century tells a story of transformation and reflection as the author thoughtfully but pointedly deconstructs the widespread misconceptions about Islam, arguably the world's most-misunderstood major religion. The son of a Shia father and a Sunni mother, Ali was born in Baghdad in 1969. At this time in Iraq's history, the country had a Muslim heritage but was a secular, diverse society. Neither of Ali's parents prayed, fasted, or visited the mosque. He and his friends grew up listening to Western pop music and watching Western films. They studied at a school established by American Jesuit priests in the early twentieth century… and Saddam Hussein's sons Uday and Qusay were among the students in that school at the time of Ali's enrollment. The years that followed saw drastic changes in Iraq as Saddam strong-armed the country into a strict, fundamentalist application of Islam, an interpretation Ali rejects. A Muslim on the Bridge is an essential read for our times, a book that takes a close, informed, and rational look at problematic issues in Islam like polygamy, violence, divorce, homosexuality, veiled women, interfaith marriages, apostasy, and the perception of other cultures and religions.
ISBN:
9789881219824
出版日期 :
2016-09-29